/ˈjenərədiv,ˈjenəˌrādiv/ /dəˈzīn/
A design exploration process that utilizes

input design goals, parameters, and constraints to develop all possible permutations of solutions and alternatives
Points are randomly distributed throughout the body

with control
of the

point spacing, quantity,
and arrangement
RANDOM Point Distribution
linear beams are formed with neighboring node points within the overall structure
Beams are offset to a desired thickness to create the final model
Feature #1:
This method of construction allows for the reduction
of the model's mass without compensation of its structural integrity
Feature #2: The data points from a pressure map could be used to influence the density of distributed points in accord with varying regions of pressure
UNIVERSITY OF MASSACHUSETTS - AMHERST
BIOMECHANICS AND LOCOMOTION LAB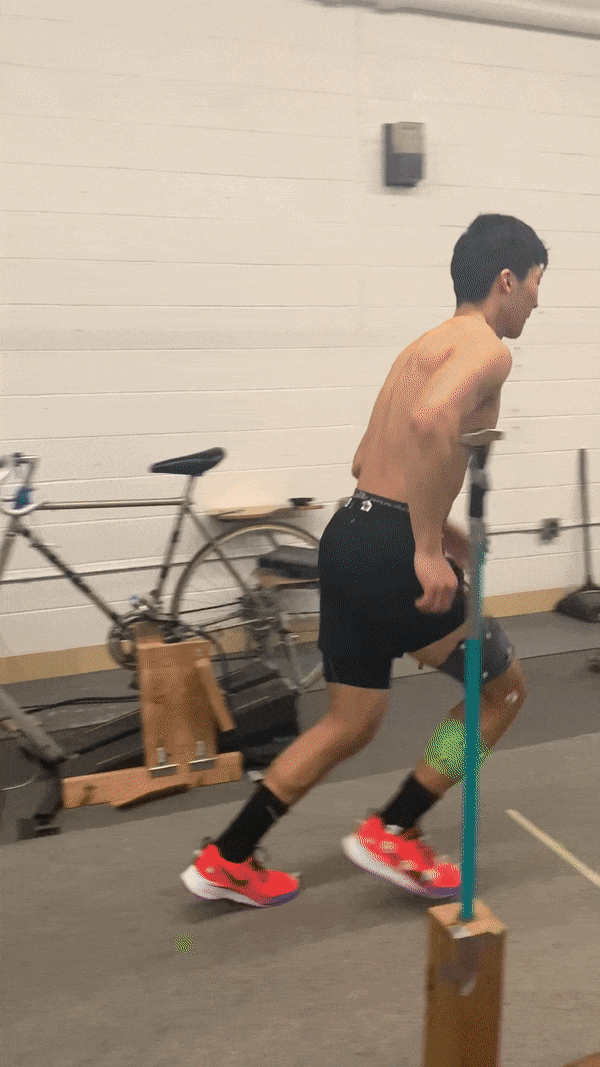 Dr. Wouter Hoogkamer, professor of kinesiology, has had tremendous involvement in the research of racing footwear and factors influencing marathon performance.
His energy return study on the nike zoomx prototype served as the foundation of my senior thesis and i had reached out to him after graduation to be involved in his research.
​
I was invited to the university's lab
to discuss research topics and participate in their ongoing study investigating metabolic cost and footwear alterations.
​
​
​
Feature #1 and Running Performance
100g of mass added per shoe can

increase

metabolic rate by 1%
leading to a

decrease

in running economy by also ~1%
Subsequently, a 1% reduction in running economy results in ~1% slower running velocity
Feature #2 and Running Performance
Using motion tracking cameras and force plates, data of the joint kinematics along with the landing force of each step is collected
These data points can be used to adjust the midsole density in regions of higher load
VORONOI RUNNER
-visual prototype-
POST-PROCESSING
WASH/CURE